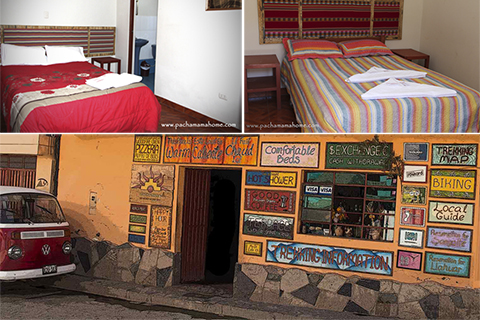 Welcome to Pachamama Hostel in Cabanaconde
Pachamamahome is a nice family atmosphere hostel located right in the heart of Colca Canyon, in the traditional village of Cabanaconde (3, 287metres), 5 1/2 hrs. By bus from Arequipa city.
We also have a quiet cozy Bar - Restaurant - Woodfired Pizzeria where is the perfect place to meet travelers and organize your hiking into the Colca Canyon.
We will provide you valuable trekking information of Colca Canyon with an update trekking map and the most important is that we help you to plan a safe trekking in Colca Canyon.